Make Passing Your CAPM© Exam as Easy as You Can...
with the World-leading CAPM© Video Training Course!
Get your CAPM PrepCast Package Now
Certified Associate in Project Management
Passing your CAPM exam is tough...
It's supposed to be. The PMI intends that your CAPM qualification will enhance your credibility in the job market.
And, although the exam is based entirely on the PMBOK Guide, it's a substantial body of knowledge:
First, you need to learn it thoroughly.

Second, memorizing it is not going to be enough. You also need to understand what you learn.
So, you'll need a reliable guide...
You know you'll need help, and you'll ideally want it from a PMI Registered Education Provider (REP) that can give you:
Guidance on how to prepare and what to learn.

Clear explanations of all the concepts, methods, processes, and tools.

A chance to test yourself under realistic conditions to assess your progress, gaps in your knowledge, and your readiness.

Certainty on achieving your compulsory 23 education contact hours.
OnlinePMCourses recommends the Project Management PrepCast
The PM PrepCast Elite will fully equip you to succeed in your PMP exam.
It will make the skills, knowledge, tools, and techniques that you need to for pass your exam seem like second nature to you.
OSP International LLC is a PMI Registered Education Provider, and abides by PMI established quality assurance criteria.
Get your CAPM PrepCast Package Now
What You Get with the Project Management PrepCast
PrepCast Basic
Everything you need to master the skills, knowledge, tools, and techniques you'll need to pass your CAPM exam. From the world's most popular PMP training provider.
Best for...
CAPM aspirants who want the knowledge, explanations, and guided learning from an expert, but who can gauge their own progress, or are confident about exams.
$229
Get ready for your CAPM Exam with the best CAPM Exam Simulator on the market.
600+ realistic CAPM exam sample questions in 4 exams. Simulates the unpredictable variety of the real PMI exam.
$69
Best for...
CAPM aspirants who have done your studying, but need to test your knowledge in a robust and exam-realistic way.
PrepCast Elite
Everything in the basic version, plus test your knowledge with a realistic CAPM exam simulator, track your progress and weak areas, and get free help with Live FeedbackTM
Best for...
Most CAPM aspirants. This is the package we most often recommend. Nothing beats simulated exams for assessing progress and giving confidence.
$259
Best value:
PrepCast Basic + Exam Simulator = PrepCast Elite
$229 + $69 = $298 $259
Select your CAPM PrepCast Package Now
Additional Resources
Wherever you get your primary PMP preparation, from the PM PrepCast or elsewhere, there are some excellent resources you may like to consider
Get a complete PMP Exam Formula Guide to help you learn the formulas that are tested during the PMP Exam.
This straightforward guide has all the formulas, variations, values and acronyms that you need. If formulas are a blocker for you, this is a simple pack that will boost your confidence.
$29
Get a free sample version:
Handy, low-cost eBook:
ITTO Memory Jogger
The CAPM Exam is based entirely on the PMBOK Guide. So, you need to know it well.
Get the secret to studying and learning the ITTOs - Inputs, Tools & Techniques, Outputs. A Goldmine of expert advice.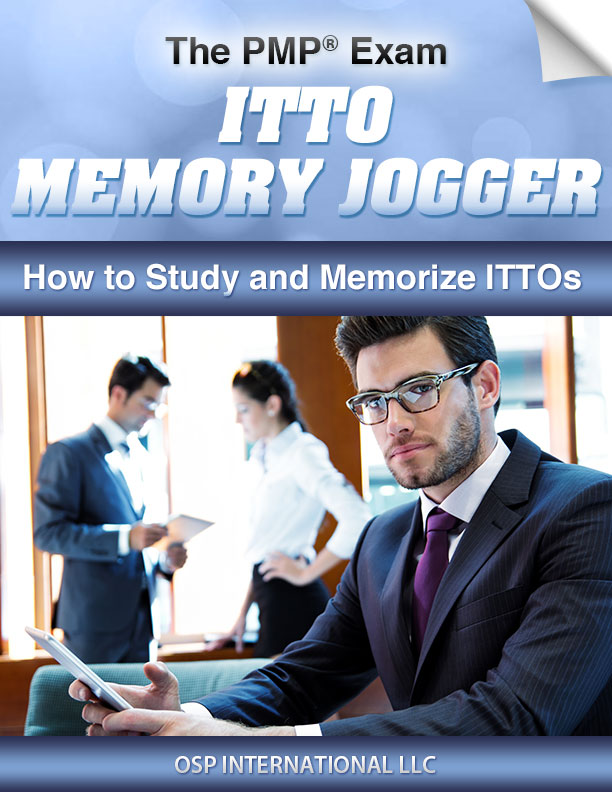 $4.99
Handy, low-cost eBook:
The PMI Exam Audit Kit
It's True... You Might Get Audited!
The PMI Exam Audit Kit eBook demystifies the audit process. It gives you the guidelines, tips and tasks you need, so the PMI audit doesn't stop you getting your qualification.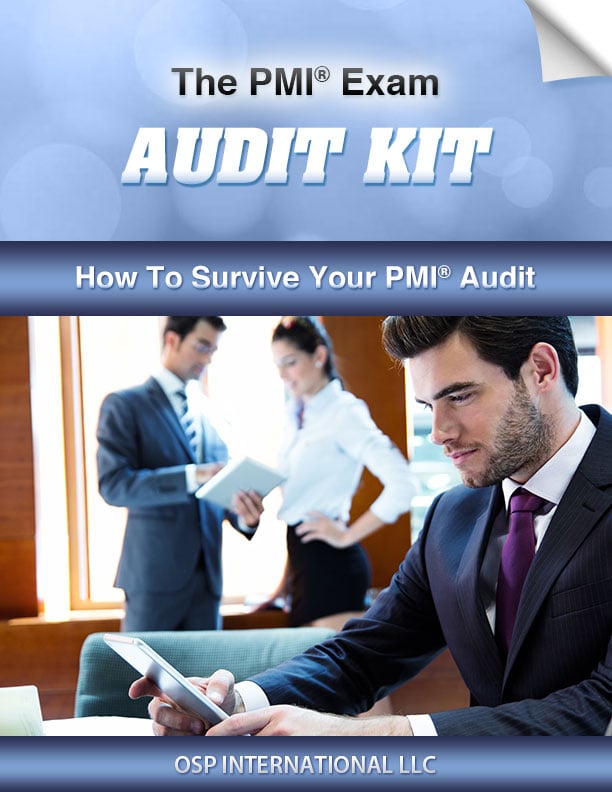 $4.99
(4.9/5.0) by 799 clients
Google Reviews 30 May 2019
There are almost 800 reviews on the PM PrepCast website.
The vast majority are 5 star - and almost all are at least 4-star.
Your Principal Instructor, Cornelius Fichtner PMP, CSM
Cornelius has worked as a Project Manager in Switzerland, Germany and the USA since 1990, and received became a PM in April 2004. He has led projects in management consulting, national retailing, an internet startup, and a major US financial service provider. He has chaired the Project Management Institute Orange County Chapter.

Cornelius is the President of OSP International LLC, a PMI Registered Education Provider (R.E.P.) based in California, USA.
The PM PrepCast is their flagship product. OSP has been coaching project managers to prepare for their PMP exam and other PMI credentials since 2006. Through OSP, Cornelius has led his team in coaching over 27,000 project managers to PMP certification. Under his leadership, SP has become one of the leading online training companies for PMP exam preparation.
What OnlinePMCourses says...
I've known of Cornelius for nearly 15 years, and share a network of leading project management professionals in the US and Europe. But it was not until 2019 that we finally got together.
PM PrepCast has long been on my radar as the premier preparation program for project managers who are serious about gaining their PMP qualification with the minimum of bother. And I have met and spoken with many project managers with a PMP qualification, who speak highly of the PrepCast.
So, I was delighted to spend 90 minutes in detailed discussion with Cornelius and one of his senior team. Their professionalism impressed me. But more so, it was their ethical approach to business and their commitment to helping their learners. I am proud to recommend all of the PM PrepCast suite of learning products.

The Small Print (in full size)
Declaration: I am an affiliate of OSP International LLC. If you buy a course or product through one of my links, they will make a standard payment to me. This will not affect the cost to you, nor your rights in any way. You are their customer and they will look after you. However, they will, from time to time, alert me to special offers they are making, so I can advise my community.
Get your CAPM PrepCast Package Now